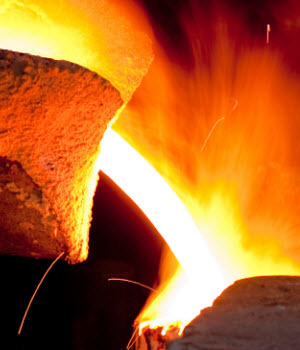 We see this questions quite often, "What is the Difference Between Refiners and Gold Buyers?"
The main difference between precious metal refiners like Arch Enterprises verses the gold buyers that have popped up everywhere is that as refiners, we have all the equipment and means to actually recover the precious metal and put it back in its most pure form.
While gold buyers will go on to sell gold, silver and platinum pieces to refiners, we go through the process of melting and extracting the precious metals and then work with organizations to put the precious metals back into the manufacturing markets that use them.
We do understand that sometimes it is more convenient to sell smaller items to the local gold buyer or jewelry store, but our advice is that it is worth it to get several estimates, especially if you have over an ounce of gold or platinum or a several ounces of silver.
There are some gold buyers out there that will give you a decent price, just remember that there are also some that are not as reputable. Our advice would be to check out the company you decide to work with. Check their rating with the Better Business Bureau and do a simple Google search to see who you are working with. Also remember, that unlike jewelers and/or pawn shops precious metal refiners do not buy gems or stones.
Finally, as a precious metal refiner, we do not have the expertise to look at antiques or collectables and return a value. We look at the purity of your precious metal items, the weight and the daily price of precious metals and that is how we arrive at our estimates and returns.
If you have questions, please contact us or request your own estimate.