I have about 28 ounces of EP catheters that I would like to sell for the platinum. How does your refining system work after you receive my material? From Judy in Nashville, Tennessee
Hi Judy,
After we receive your material we will analyze it to determine how much platinum is available for platinum recovery. Depending on how much analysis is needed, we can usually return a payment to you in 5-7 business days or less after the material is received. The turnaround time is usually a little faster and we will try and send payment in 3 business days.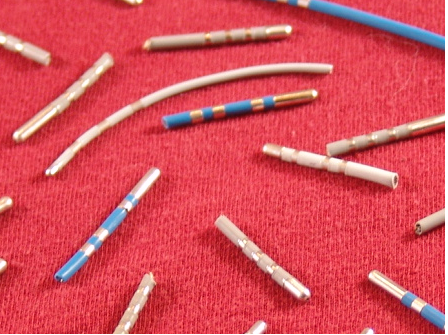 We typically pay about 70% of the platinum content by weight. This will depend on the type of platinum EP catheter tips you have. Other factors that will determine the value of your items include the number of electrodes you have, diameter, and weight. The platinum content will vary based on the mentioned criteria.
For shipping we recommend sending your items in a padded mailer or double plastic bags. Makes sure that you choose the "Delivery Signature Required" option when you ship which will ensure that we have received your material.
We also ask that you prepare your EP Catheters by sterilizing the top prior to shipping. Use the method that your hospital recommends. You can also cut the wire so that you are only sending the part that contains platinum. Trimming the wire might also save you on postage and packaging.