Are you a hospital or medical group and have x-ray film?
Here are some preliminary questions that is helpful for us to create a custom estimate and program for recycling x-ray film for the silver content.
Approximately how many pounds of film do you have to recover?  Is this a one-time purge, or do you need service on a regular basis? We weigh X-ray film out of any paper jackets and recommend that you have at least 300-400 pounds of film before you have it refined.
How is the x-ray film contained?  In drums, boxes?  We have containers available, if needed.
Is it clean film or with paper?  (Jackets, etc.)?
And, is there a loading dock available or are there any stairs involved in loading.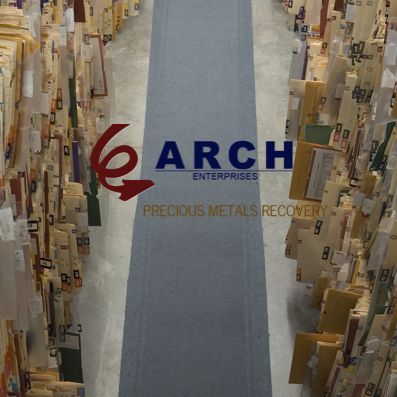 We follow all HIPAA guidelines when performing x-ray film recovery and destruction to properly recycle large amounts of sensitive x-ray films. We follow a strict process where all x-rays are destroyed within 10 days of receipt at our own secure facility. Certificates of Destruction are also available upon request and we carry both general and environmental liability insurance to protect our customers and our business.
We also provide on-site pick up in 8 states and can assist in finding low-cost freight options from other areas in the U.S. Our onsite pick up areas include: Missouri, Alabama, Florida (Northern Counties), Illinois, Iowa, Kansas, Oklahoma and Tennessee.
Please contact us about your x-ray material.
* Images displayed are only a representation of the items described in this blog post and may not be true images of the items in question.
* Read our disclaimer