I have assorted 14 K jewelry consisting of 3 bracelets and three rings weighing 96 grams. What would you anticipate the shipping cost to be? From Molly in Los Angeles, California.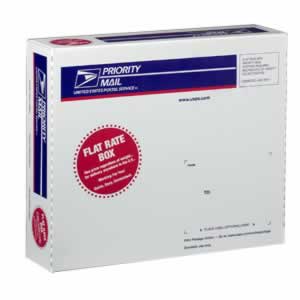 Hi Molly,
The great thing about gold is that you really don't have to have much in terms of weight to have a very valuable shipment. So it is relatively inexpensive to ship, but the return can be great.
We would recommend sending in a bubble envelope. Flat rate services for priority mail envelopes with USPS is $4.95 for sizes 10″ x 5″ through 12-1/2″ x 9-1/2″. These envelopes will ship anything under 70 lbs. We would also recommend checking the "Signature Upon Delivery" option and Requesting an Estimate on your items so you know how much to insure the package for. While not a requirement, we would recommend insurance for valuable shipments. These services with the USPS start at $10.75. Packages can be insured for up to $5,000. Registered Mail service can be insured for up to $25,000.
Learn more about adding insurance to USPS packages here: https://www.usps.com/ship/insurance-and-extra-services.htm.
Visit our page about Shipping Precious Metals and let us know if you would like a free estimate on your pieces. Thanks!
While we are happy to give estimates on precious metal items, we are NOT antiques dealers, researchers, or retail sellers. As a precious metal refiner, we only consider the weight and amount of precious metal available to extract during the smelting and refining process.