We're back and well-rested from our holiday! Please enjoy our blog service and let us know if you have any questions about your precious metals. We're happy to help you in 2013.
We have always said that sterling silver flatware and some serving pieces need to be weighed separately from forks and spoons because they can be weighted or filled with other non-sterling silver metals and materials. This is why there is very little silver content in one of the knives verses a spoon or fork, which are usually 100% sterling silver weight.
Pictured below is a typical example of a sterling silver place setting knife with a steel blade and steel rod that runs through the handle. The white pile on the left is the cement that is poured into the handle during the manufacturing process. The cement hardens and bonds to the steel rod and the inside of the sterling silver handle.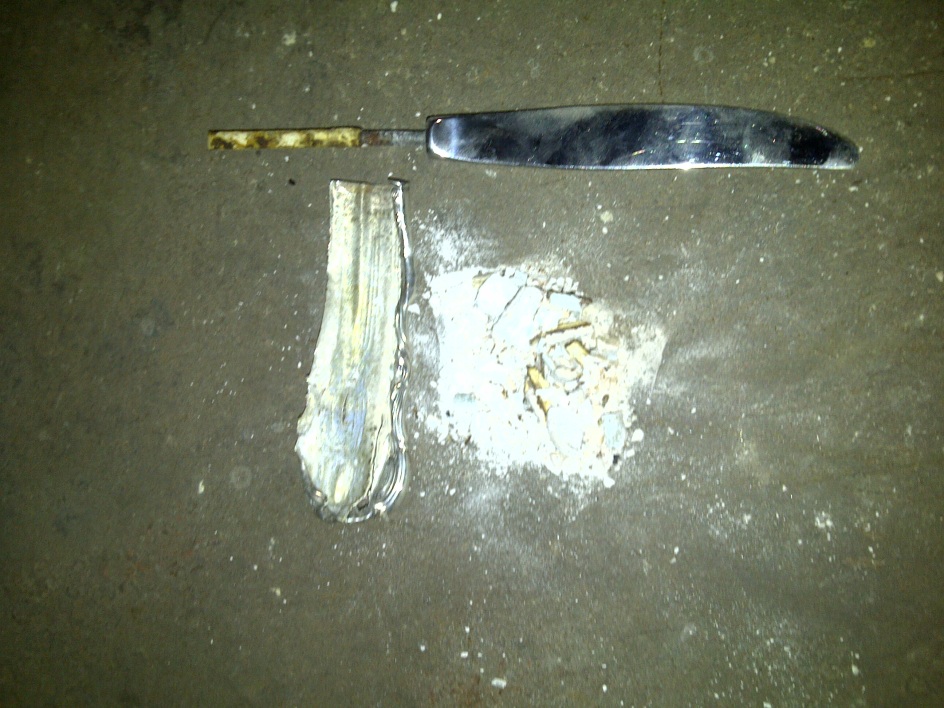 For a knife like this, it is only the sterling silver casing on the handle that has silver value. The small amount of silver extracted from this knife example is shown to the right of the steel knife parts. If possible, we recommend separating out the silver from the other non-precious metal with pliers if you can. Then you can get a more accurate weight of your sterling silver. If you send your sterling silver place settings to Arch Enterprises we can take these items apart of you, but make sure you know that the weight of your box is not 100% sterling silver.
We hope this helps get the point across about the difference between the cutlery verses forks/spoons in sterling silver place settings.